Wine tasting in Florence
Food & Drink
While you are in Tuscany don't miss a wine tasting tour.
Our Top Experiences and Tours in Florence:
If youʻre booking your trip to Florence last minute, we have you covered. Below are some of the top tours and experiences!

While you are in Tuscany don't miss a wine tasting tour. You can do it on your own, visiting some of the many wine shops that you can find in Florence and around Tuscany or taking part in one of the many organized wine tasting tours. Tuscany is in fact one of the  regions producing quality wines, a land of wine par excellence. It is a region sprinkled with Medieval castles, historic villas, vineyards and farmhouses, all set in idyllic landscapes. 

 

In the same region there are many sub regions called "designations", some of them have the status of DOCG (Designation of a Guaranteed Origin), while both within and outside the certified wine regions it is possible to produce IGT wines, like the famous Super Tuscans. 

 

Florence and its surroundings are full of typical family run wineries that make excellent wines (possibly organic or biodynamic) where you will also have the possibility to learn something about wine and wine making talking with the actual owner or to enologists. 

 

The best places for wine tastings are: Florence, Montalcino, Montepulciano, Siena and Chianti.  

Montalcino

, located near Siena, is a walled hilltop town lying at 564 meters, that enjoys splendid views of the surrounding valleys. The landscape is characterized by numerous acres of vineyards from which Brunello di Montalcino and Rosso di Montalcino, some of Tuscany's most esteemed red wines, are produced. Brunello di Montalcino DOCG is a red wine of the grape variety Sangiovese. These wines require long aging, usually five years, and are of superior quality and limited production. Rosso di Montalcino DOC is a valid alternative to Brunello. It is a younger wine that combines vivacity and freshness with a superb structure. Here we recommend a visit to

Banfi Castle

, a family-owned vineyard estate and winery in the Brunello region or a visit to the

Barbi Farm

 that  has been producing Brunello since 1892.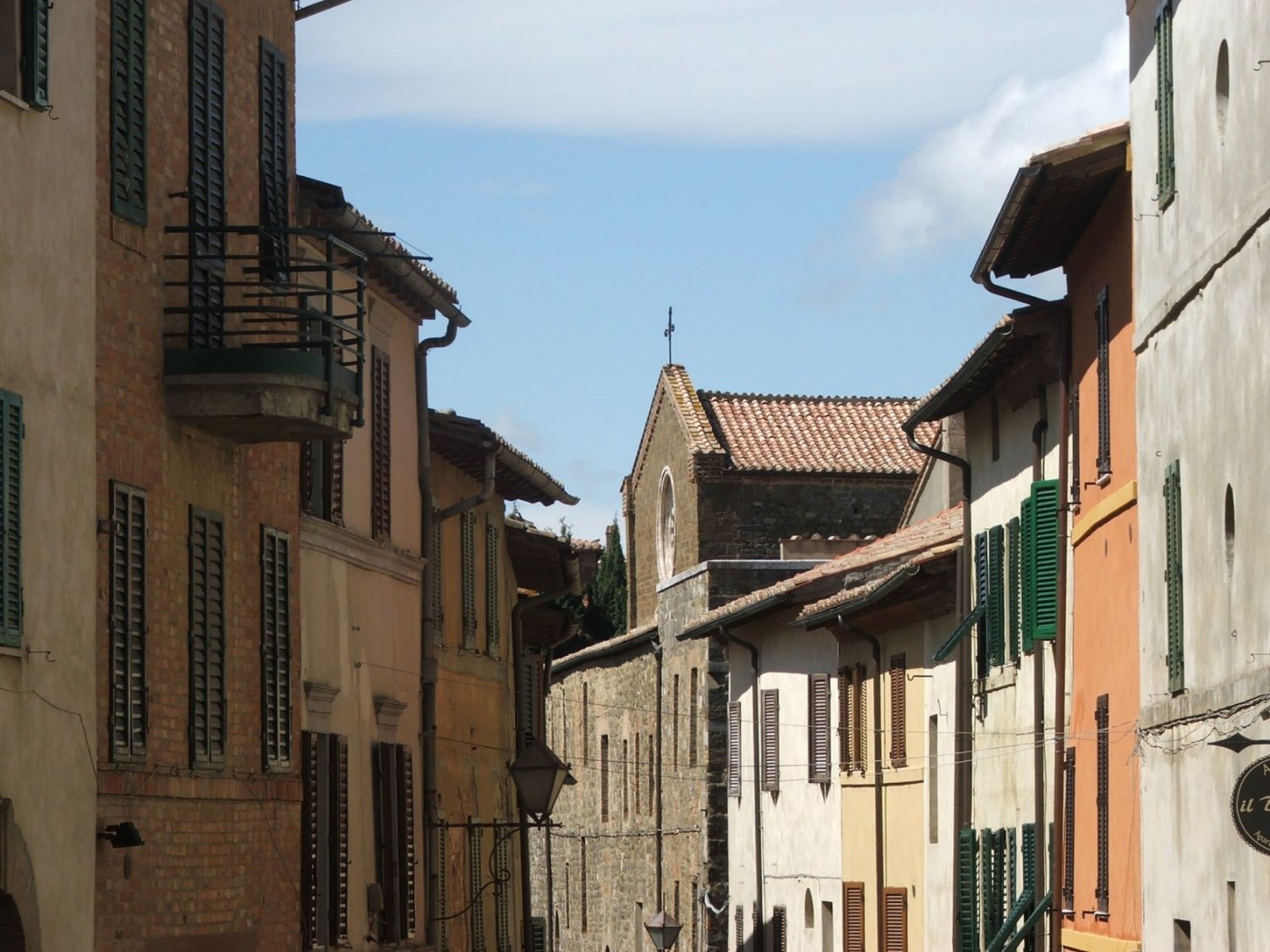 Montepulciano is a dignified and interesting hilltop town in the southeast part of Tuscany near the Umbrian border. It is noted for its red wines, especially the Vino Nobile di Montepulciano, a red DOCG wine produced in the vineyards surrounding the town. It mainly made from Sangiovese grapes mixed with Canaiolo Nero and small amounts of other local varieties. 
Chianti i
s a countryside area between Florence and Siena where  towns such as Gaiole, Greve, Panzano, Castellina and San Donato are surrounded by gentle hills spotted with  vineyards and olive groves, characteristic stone houses and parishes. This region is popular for the fine red wines produced in this area, generally known as Chianti wine that, depending on the area of production, is divided and recognized with different denominations: "Classico", whose production is limited to area between Florence and Siena, "Colli Aretini",  "Colli Fiorentini", "Colli Senesi", "Colline Pisane", "Montalbano", "Montespertoli", "Rufina". Don't miss a visit to
Castello Vicchiomaggio
 in Greve in Chianti where the making of wine is a well-preserved ancient tradition. Here various winemaking processes are undertaken, from the traditional to the most innovative ones. The
Meleto Castle
, located in Gaiole in Chianti, is set in the enchanting Chianti landscape that includes about 180 hectares destined to the cultivation of the grapevine, mainly Sangiovese, for the production of Chianti Classico wine.
Brolio Castle
, where Baron Bettino Ricasoli invented the Chianti formula in 1872, is  the oldest winery in Italy and is surrounded by 1,200 hectares between Gaiole in Chianti and Castelnuovo Berardino.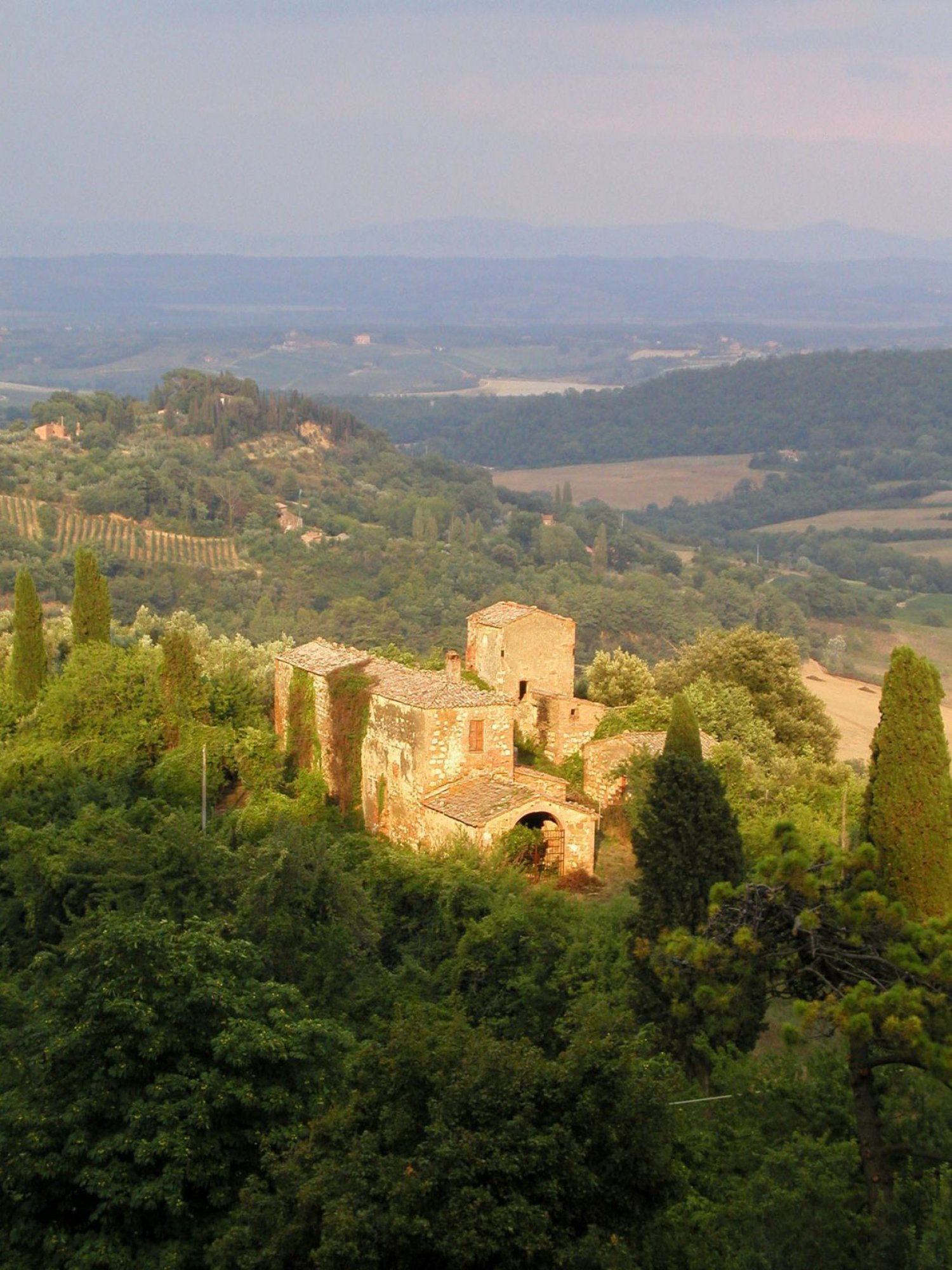 On the other hand if you are looking for a good wine bar in Florence we suggest:
Enoteca Fuori Porta
, where over 500 different wine labels  make this place a must for people who love wine and good food.
Il Santino
, offers great wine choice served along with Florentine soups, cheese and cold cuts selections.