Spas and Thermal Baths in Florence and Tuscany
Retreats & Relaxation
Looking for a little bit of relaxation after visiting all these museums and monuments?
Our Top Experiences and Tours in Florence:
If youʻre booking your trip to Florence last minute, we have you covered. Below are some of the top tours and experiences!

Looking for a little bit of relaxation after visiting all these museums and monuments? So what about a day of total relaxation in a luxurious spa or at the thermal baths?

 

In Florence city centre you can find spas like the

Four Season Florence Spa

 that includes: a fitness center equipped with "Technogym" machines, a beauty salon that offers services of hairdresser, manicure, pedicure and beauty treatments and also services dedicated to children such as chocolate massages and body treatments like mini manicure and mini pedicure.

SoulSpace

, in the very heart of the city, offers a special and exclusive regenerating space to find wellness, through an extraordinary sensorial experience. Here you will find the most advanced cosmetology, beauty rituals, personalized treatments and premier quality products. Just in the middle of the city centre

Klab Conti

features a fitness centre and a thermarium, the ideal place to stay in fit, mentally and physically. This structure has other two branches in Florence: Klab Lulli, a very equipped gym not far from the city centre, and

Klab Marignolle

, an amazing Fitness & Spa Club, with beautiful open air, indoor pools, lovely restaurant, bar and relax areas. Not far from the city center, at about 20 minutes by car,

Hidron

 is defined as an "oasis of comfort" where you can find a large offer of wellness options in and out of water, as well as fun things to do and even celebrate birthdays or events with your friends. It features inside and outside swimming-pools, acqua park and swimming classes for kids, holistic and beauty spa for your relax time.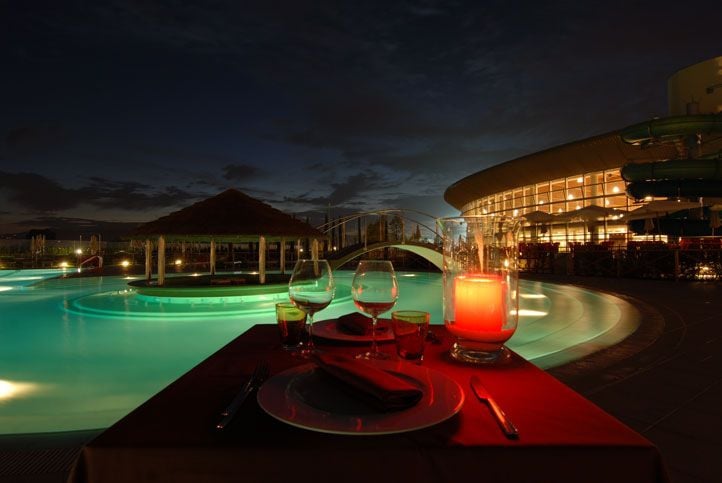 Furthermore near Florence there are several thermal baths where you can enjoy a day (or more) in total relax. We suggest Grotta Giusti Terme, a perfectly equipped spa centre with a feature that makes it unique: the ancient grotto, which envelops the guest in a beneficial and detoxifying thermal steam bath. It is situated in  Monsummano Terme just a few kilometres from Florence, Pisa and Lucca. This structure, in addition to the steam baths, offers mud therapy, ozonised baths in thermal water, massages, inhalation treatment, Oriental disciplines, a gym center, an avant garde aesthetic medicine centre, a spacious relaxation zone and a 750 sq m. thermal swimming pool with waterfall and underwater hydromassage in spa water.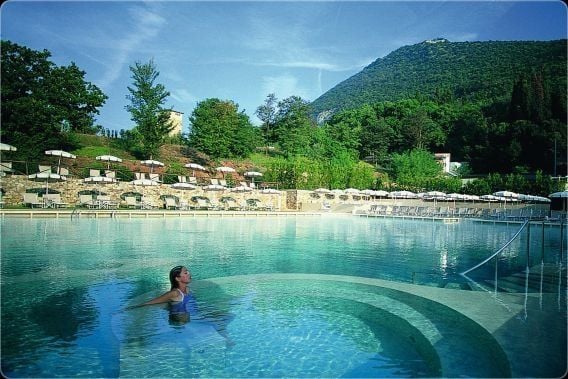 As an alternative, Terme di Montecatini offers many different thermal facilities in the vivacious town of Montecatini Terme. The thermal complex consists of 3 spas and 3 thermal spas, here mineral water springs have a substance similar to liquid which is contained in our body, plasma. The thermal salt-sulphate water of Montecatini Terme is the only one in the world which contains important elements for the reconstruction of the various functions of the body. It can help in case of bad digestion, gastritis, irritation of the colon, chronic sinusitis, chronic pharyngo-laryngitis, chronic catarrhal otitis media, rheumatism, chronic bronchial rinosinusitny syndrome and much more. 
Going a little away from Florence you will find amazing thermal baths in
Saturnia
, in the southern part of Tuscany, an absolute paradise of wellbeing and pleasure, unique in its kind. At
Terme di Saturnia Spa & Golf Resort
 the wellbeing gushes from the very Earth itself; for the last 3000 years, the sulphurous spring waters have been flowing at a constant temperature of 37°C  into the natural thermal spring of the resort and form the basis for Terme di Saturnia's unrivalled range of specialist SPA treatments and medical programmes (the SPA was awarded as the "World's Best Thermal SPA" by Condé Nast Traveller in 2011). Here you will have the opportunity to regenerate your senses; as guests immerse themselves and inhale the steamy vapours, the whole body will feel the benefits of the thermal pure waters, including detoxification, natural skin exfoliation, enhanced circulation, relaxed muscles, and improved respiration.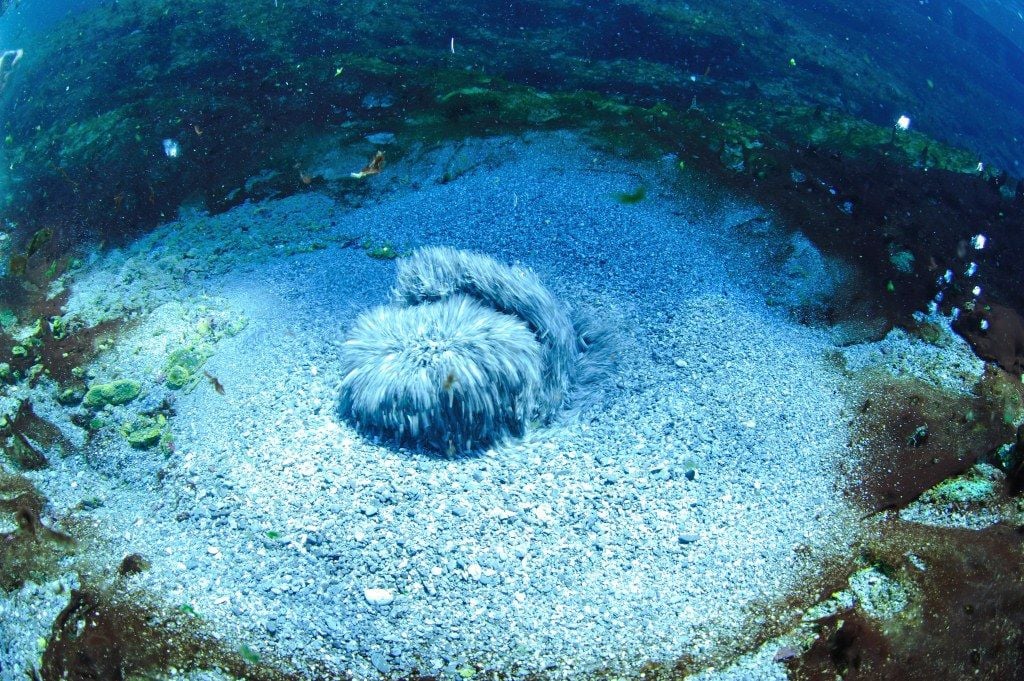 Bagno Vignoni, in the Val d'Orcia Artistic, Natural and Cultural Park (added to the UNESCO list of World Heritage Sites), is famous for its thermal waters used since Roman times. In fact the spa of Bagno Vignoni was attended by personalities such as Pope Pius II, Santa Caterina da Siena, Lorenzo the Magnificent and many others. The thermal waters are classified as sulphate-bicarbonate-calcic-magnesic, and they are famous for their anti-inflammatory and anti-pain properties. The treatments include all kind of massages, jacuzzi, sauna and esthetic treatments formulated to act in perfect synergy with the waters.
Not far from Bagno Vignoni,
San Casciano dei Bagni
 is set in the province of Siena. It features 42 springs that flow out in this territory discovered by the Etruscans and used also by the Romans. This is also a popular destination for nature lovers, because it is surrounded by an uncontaminated environment. Furthermore the town is really charming and worth a visit because it has conserved its original and enchanting medieval aspect.